Your resume is the most important document in your job search. Prestige Resumes are designed to earn you professional respect in your chosen career, interview placement and career advancement. Bernadine, Human Resource Consultant, has many years of experience writing professional resumes for occupations such as Teaching, Nursing, Occupational Therapy, Physiotherapy, Dentistry, Fire Fighter Paramedics, Border Patrol, Corrections, Accounting, Social Services, Electrical, Civil Engineering, Plumbing, Heavy Equipment Operator, Millwright, HVAC Technicians, Quality Assurance Inspector, Trucking, Social Services, Human Resources, Event Planning, Project Management, Operations Management, Construction, Gas & Pipeline Inspectors, Sales, Customer Service, Health & Safety, Public Relations and Administration.
Prestige Resumes & Interview Coaching was recently voted one of the top-rated best resume services in Winnipeg by Find My Profession
And voted one of the best career coaches in Winnipeg

www.bestinwinnipeg.com/best-career-coaching-winnipeg/
http://findmyprofession.com/career-advice/resume-services-winnipeg



Hours of operation: 7 days a week, 10:00 am to 9:00 pm


Prices in effective as of September 21, 2023
Consultation Fee only --- $60.00 --- 45 minutes

Cover letter separately depending on level of occupation ~ $85 - $120.00

All resumes come with a complimentary cover letter
Resume Prices
Developing Level: Customer Service, Jr. Administration, Accounting Clerk, Reception, Data Entry, Retail and no work experience --- $135.00 - $160.00

Intermediate Level: Trades, Sales, Heath Care, Social Services, IT, Firefighter Paramedic, Corrections, Accounting, Teaching, Trucking/Logistics --- $160.00 - $240.00

Sr. Management Level: HR, Project/Program Management, Operations Management, Health & Safety, Sr. Administration, Financial, --- $285.00 Professional 1 Page Bio --- $125.00 - $175.00
Interview Coaching ~ $160.00 ~ 90 minute sessions
Sessions are conducted remotely using Microsoft Teams or Skype 7 days a week between the hours of 1:00 pm and 7:00 pm
Contact Bernadine at (204) 471-7110 to schedule an appointment.

Professional Resume Package ~ $245.00 - $345.00 package includes resume, cover letter and 90 minutes of interview coaching

High School GraduateStudent Resume & cover letter -------- $75.00
Resume package (resume/cover letter/coaching) $125.00
Interview coaching only – 90 minutes - $75.00
Rush fee is $25.00 and completed by the next day
Resume updates (former clients only) $85.00 - $110.00
All services are prepaid in full by Interac e-Transfer or by credit card. if paying by credit card additional fee of $4.50. A receipt will be issued

Turnaround time for resumes is within 2 - 3 days unless a rush for additional $25.00 fee
PLACEMENT SERVICES

Our company can assist you in finding work in your field.
Once we prepare your resume we will automatically put you in our database. Please see the services tab for the resume fee. The placement service is "free" to candidates to be placed in the database.
When we have a client looking for someone of your knowledge and experience we will contact you to tell you the process.


Prestige Resume Writing Proofreading Policy:
When the resume is completed it is the responsibility of the client to review the resume. Minor revisions will be made within 5 days of receipt of your resume as part of the services paid for. Any changes requested after the 5 day period will be considered a new resume with a fee of $160.00

Resume Package Policy:
Services are non-refundable once the resume is started. Coaching must be taken within 2 months after receipt of your resume. If you wish the coaching to be held for an additional month there will be an additional $25.00 administration fee (as stated on the receipt). For clients who don't take the coaching (for any reason) within the 2 months and have called to make arrangements they can exchange the coaching for a resume and complimentary cover letter update to be done within the 1 month. All files are purged at 6 months and services will not be rendered or honored (no exceptions) beyond that date

Refund Policy:
Due to a high volume of clients, all sales are final and non-refundable. However, the client has the option to either use the paid amount for a resume rewrite/coaching rescheduling, or transfer the credit to someone else.
This applies to resume writing and interview coaching sessions.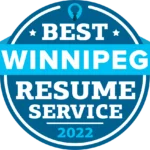 https://www.bestinwinnipeg.com/best-resume-writing-winnipeg/
and
http://findmyprofession.com/career-ad ... resume-services-winnipeg/
Trusted member of the Alignable network